Application:
CM1 series moulded case circuit breaker is a new type product developed and manufactured
by Adopting international advanced technology. It is supplied with rated insulation voltage 800V
and used for circuit of AC 50Hz, rated operation voltage AC 400V or below rated operation current
up to 1600A for infrequent changing over and starting of the motors. Equipped with the protection
devicesfor over-current,short circuit and under voltage,the product is capable of preventing
damage of circuits and supply units. The product conforms to IEC60947-2 standard.
Specification: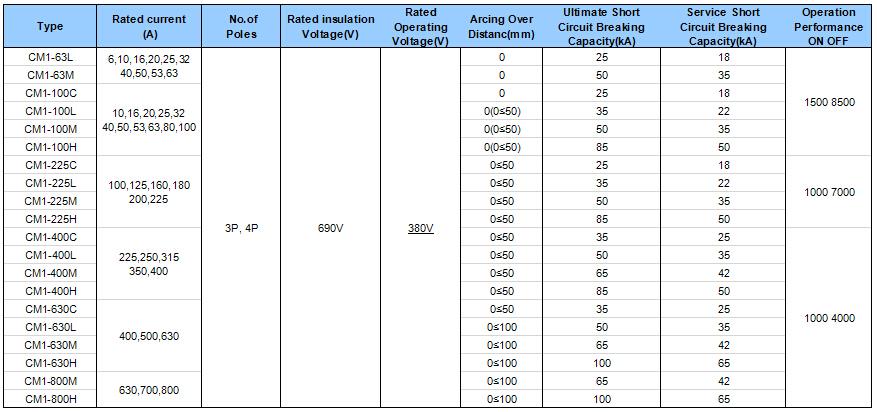 Dimension:
CM1 63-630M Overall and installation dimension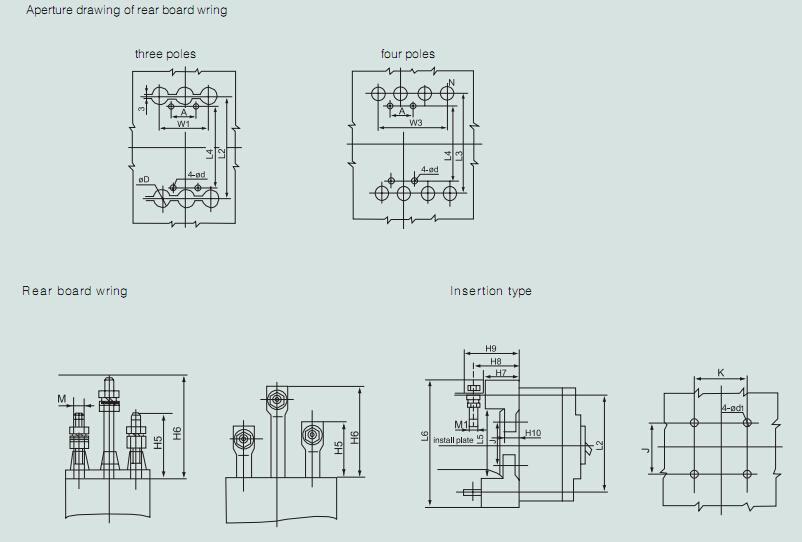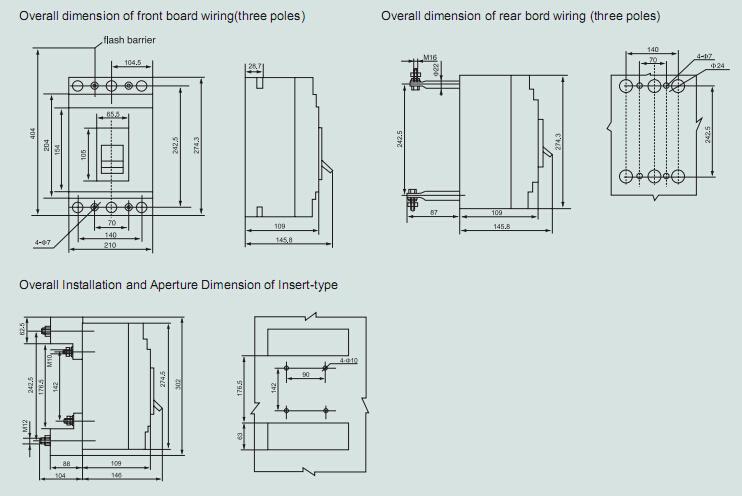 CM1 630h, 800H Overall and installation dimension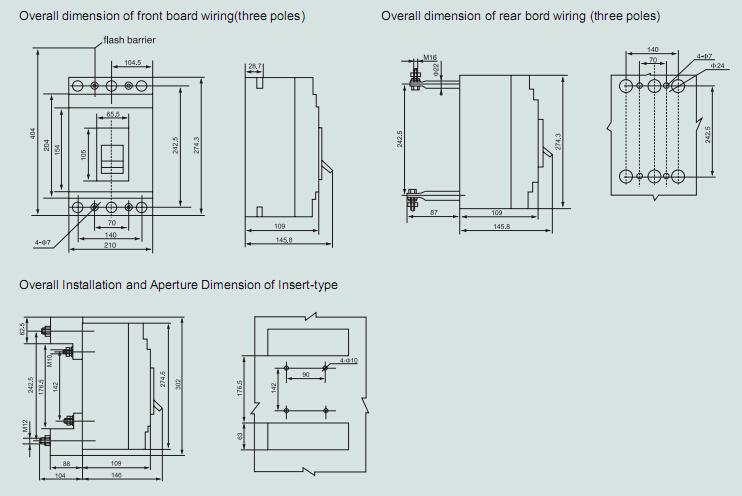 CM1 1250H Overall and Installation Dimension
Pictures of goods and pacakge: